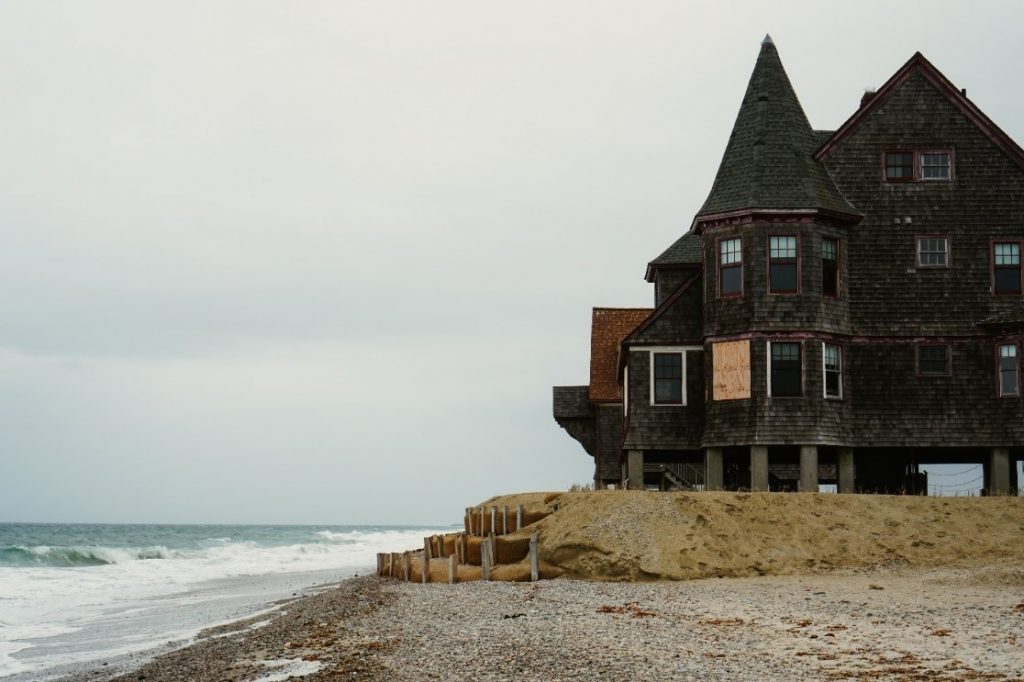 On August 28, a dozen of Charlestown residents gathered at BoP to brave the elements, namely those of mosquitoes and a mask wearing world, to discuss the condition of our salt ponds. Unfortunately, due to technical difficulties and other end user mishaps, we missed the Salt Pond Coalition's Zoom discussion, headed by Alicia Eichinger, its Director. The challenge of meeting adequate spacing triumphed over the strength of WIFI. The SPC's book discussion centered on Elizabeth Rush's Rising: Dispatches from the New American Shore (2018: Milkweed Editions, Minnesota). Rush's poetic and scientific book first chapter is written from her new home. She starts her investigative journey with Jacob's Point after noticing the dying tupelo trees. There at the Audubon Center, Rush learns that the Ocean State has one of the highest accretion rates in the world. The rest of this rather short riff is a meditation on her love of nature.
Without the help of SPC's Zoom cues for conversation, and used to now 'pivoting' as a small business owner during Covid, BoP threw Declan O'Donnell, a recent graduate of marine affairs at the University of Rhode Island, into the hot seat. Declan just graduated from URI's Marine Affairs Program, the first of its kind in the country. He is also "on the water" working every day at the local marina. All of us sitting here and now, are aware that something is very wrong with these ponds. One would have to be blind or not be able to smell to not tell.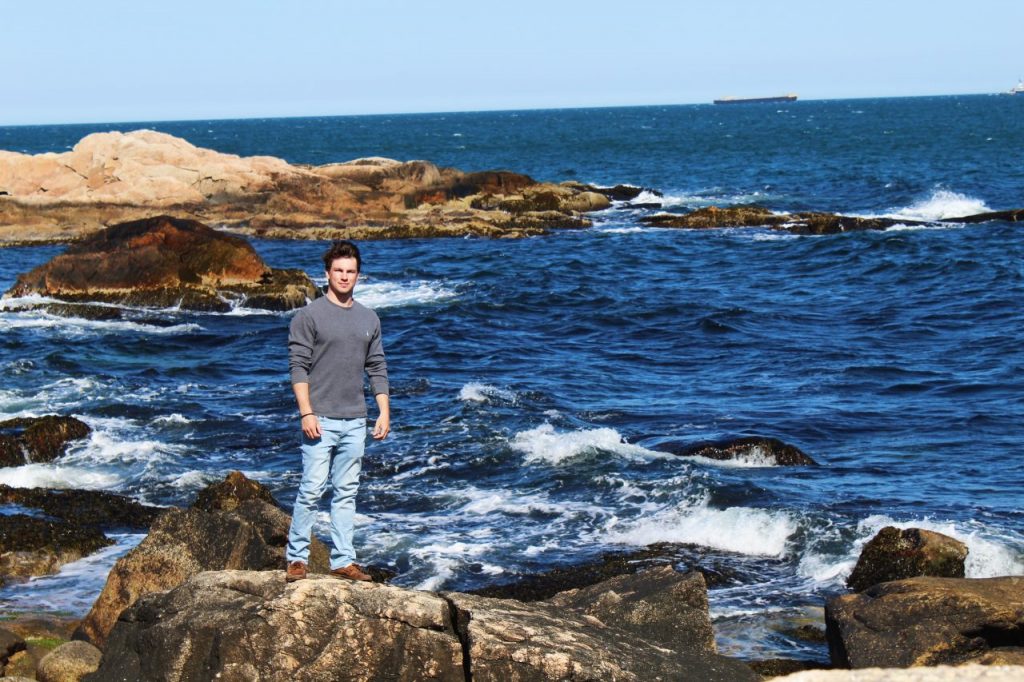 O'Donnell, from Southwick, Massachusetts, majored in Marine Affairs with a minor in Environmental and Natural Resource Economics, and certificate in Energy Economics and Policy. He believes that the protection of our oceans will protect our future population and is interested in working to reduce pollution and carbon emissions by utilizing our ocean as a sustainable energy resource. As a student at URI some of his pivotal experiences were through his study abroad opportunities visiting Spain to understand sustainable business practices and spending time in Indonesia to observe the environmental impacts of tourism on the nation. This summer, Declan will be managing Shelter Cove Marine, in Charlestown, RI, continuing to enjoy the state and its waters. (Content taken from URI's website)
The evening's discussion took many turns and landed on pollution, then went back to coastal changes, with the two factors seemingly connected. What could any of us do? Like anything – small or great – change is accomplished first by awareness. Now all of us have the growing idea of what is happening within our backyards, our favorite places, as Declan pointed out, our fisheries and our sporting lives are all inextricably intertwined with the salt ponds. And often the most awesome of all, the Atlantic Ocean. The irony of our taste for green manicured lawns is one of the contributing causes of the decay we cannot help but see. What if right now – privately (because this was discussed too, how the owner of the Ocean Mist invested his own money into saving his fun and wild establishment but was later thwarted by the state) – we all started to plant the indicated vegetation at the bottom of our yards that jut into the sea…
The mosquitoes had won for the evening, now faded into black. We had spoken out loud but one solution. A beginning.
Please add your thoughts to this story here