2023 Reading Room Programs
Annual Ocean Conservation Boat Tours. July and August. Join us for an exploration of Ninigret Pond through the knowledge of an oceanographer, marine affairs expert and oyster farmer. Departure: Shelter Cove Marina. Roundtable + Refreshments: BoP's Reading Room (red barn). Click here for more information. OLLI URI members receive 10% discount (boat tour only).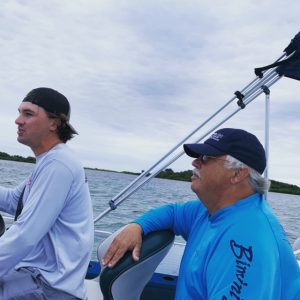 Jon Campbell Writing Series. A Writing Group For All Levels but only for the committed. Facilitated by BoP owner and executive director, Alexandra Lehmann. Eight (8) sessions in June-July in the late afternoon. Email read@booksonthepond.com for more information. BoP's Reading Room.
Flick Ford. Back by popular demand, join us for a conversation with Flick, venerated fish illustrator, author, and angler. Why are fish illustrations more valuable than photographs for measuring ocean life? Ford has also exhibited at Drexel University's Museum of Natural Science in the same tradition as James Audobon (French-American artist and naturalist, 1785-1851). BoP's Reading Room.
Neil Rappaport Photographs, Messages from a Small Town. For more information on this artist, please visit past 2022 exhibit at Vermont Folk Life Center. BoP patron and friend, Daniel Griswold, descendant of Charles (photographed by Rappaport below), loaned Reading Room gallery, 22 of Neil Rappoport's black and white photographs. Stay tuned for more information on opening evening and scheduled lecture. BoP's Reading Room.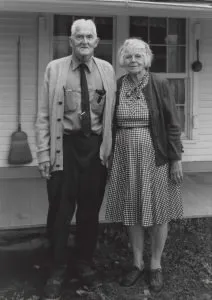 Richard Schweid Narrative Nonfiction Writing Master Class. Back by popular demand, author Schweid discusses what distinguishes this genre from nonfiction and memoir. August. For more information, email read@booksonthepond.com. BoP's Reading Room.
Collaboration with Beach House at the General's Market/Field of Artisans. Our featured artists who works in our studio share Beach House to create a stand out, stand alone booth this summer, Sundays 1-4 p.m. at the General Stanton Inn, Charlestown.</h5
Past Readings, Classes and Exhibits
Jon Campbell Writing Series 2022
Jon passed away at the end of 2021. He was one of our closest new friends. We depended on him to steer and advise us with his very own brilliance and brutal honesty - especially with all things art and literature related. His loss to us is immeasurable. Even during two autumns of Covid, Jon also took part in our writing classes and with his formidable presence, shaped our discussions to such a level we actually thought we could be writers. We shall miss him and honor his memory by continuing to learn.
NARRATIVE NONFICTION, Saturday, OCTOBER 22, 10-12 p.m.
This two hour class will examine what is meant by "narrative nonfiction." What is narrative, and how can we use it when writing nonfiction? What sets narrative nonfiction apart from didactic nonfiction, in which the facts are researched and assembled in prose? Richard will demonstrate answers to these questions by using Katherine Boo's Behind the Beautiful Forevers.
It is recommended that students purchase this book in advance in order to participate in conversation. A short in-class writing exercise will conclude the class. Students are welcome to stay and read from their own work afterwards.
Limit: 15 students
All writers welcome from beginners to professionals
Cost: $75.
Registration required in advance by October 15.
Please email read@booksonthepond.com to reserve your place.
Our Instructor, Richard Schweid
Richard Schweid is the author of over six nonfiction books. He currently splits his writing life between Charlestown, Rhode Island and Barcelona, Spain. Richard's most recent book, published by Cornell University Press (Ithaca, New York, 2021), addresses the state of elder care in our country. Bilingual, he is the editor and founder of the Spanish culture magazine, Barcelona.
BoP sold many copies of his natural science book, Eel (University of North Carolina Press, N.C., 2008) which received praise from the New York Times. It is such a wonderfully researched and written book about one of our most enigmatic and mysterious sea creatures.
"Richard Schweid has given us a perceptive, contemporary snapshot of an eel's changing world. The result is a fine piece of archival writing…"       The Times Literary Supplement (cover review)
WRITING POETRY, SATURDAY, November 5, 10-12 p.m.
This is a generative workshop that concentrates on process over product, beginning with the blank page and resulting in your most authentic writing. Through short writing prompts, discover how your life, obsessions, and subject matter can emerge from the personal to  universal. We will also be reading from a selection of poets who have written about voice (list forthcoming).
Poet Alison Woods will also discuss the process of compiling poems into chapbooks, and how she was first recognized by poetry editors and publishers.
Limit: 15 writers
All level of poets welcome.
Cost: $75
Registration required in advance by October 27
Please email read@booksonthepond.com to reserve your place.
OUR INSTRUCTOR, ALISON WOODS
Alison has been writing and submitting poems for several decades. She has twice been nominated for the Pushcart Prize and her poetry has been published in literary journals and chapbooks, including The Paris Review.  Her first full length chapbook was published in 2020 by Finishing Line Press. Most recently, her poem, "Mint," was included in a prestigious anthology. She received her Master in Fine Arts at Columbia University.