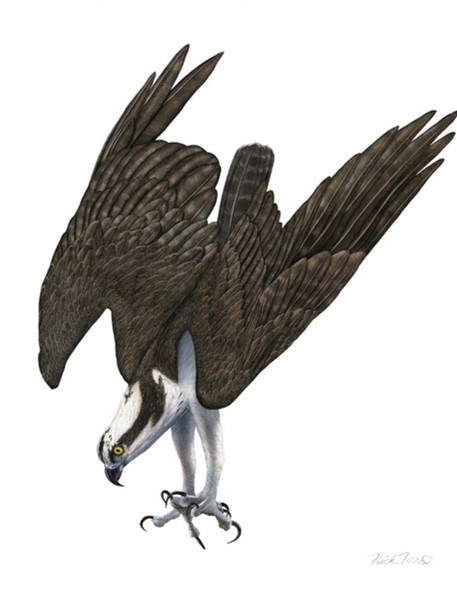 31 x 43 inches | Watercolor on acid free paper
Price Available Upon Request
Flick Ford

's realist style and exact renderings of "Atlantic Wildlife: Fish and Shorebirds" chronicles life in and along the ocean and ponds. The emotive power of Ford's original work and print illustrations along with his subtle and dynamic use of color and interpretation of these species make him one of the best natural science illustrators working today.

On view at BoP's Reading Room gallery includes a new masterpiece striped bass, "Queen of the Rips." Parlor prints in the form of small works and studies are available of the horseshoe crab, an osprey study and the swallow-tailed Kite. These framed works will be available as originals or in limited edition prints. "Parlor prints" were hung in the entranceways of homes in the 19th century as conversation starters. They can cause the same reaction today.

BoP Reading Room gallery has Flick Ford New England fish and bird and prints including favorite species like the striped bass, false albacore, bonito and blue fish. Specific to Rhode Island shores, tautog, black sea bass, and fluke are also available for surfcasters. Gifts for offshore fishermen include Flick Ford prints of New England fish include the false albacore, yellow tuna, bluefin tuna and mako shark. Commissions are also possible.

Ford's illustrations can more accurately capture the anatomical proportions of fish than a photograph. In this way, illustrations can better demonstrate the environment and ecology where they live and chronicle their health.

He is the author of six books published by Greenwich Workshop Press in Connecticut. This esteemed publisher of books and fine art prints is a significant reason that the BoP Reading Room is pleased to represent Flick Ford.

Ford doesn't commercialize his art. A 2021 profile piece in Angler magazine on a new fish illustrator mentioned Flick Ford and James Prosek as his teachers. This illustrator mentioned that he doesn't make money in gallery shows and therefore doesn't have them. Instead, and upon perusing this website, you can purchase his images on dish towels, cell phone covers, etc. This is not the path that Flick Ford has chosen.

 We offer his various price points from $25 to $900.This demonstrates Ford's wish that all kinds of collectors and art lovers have access to his work.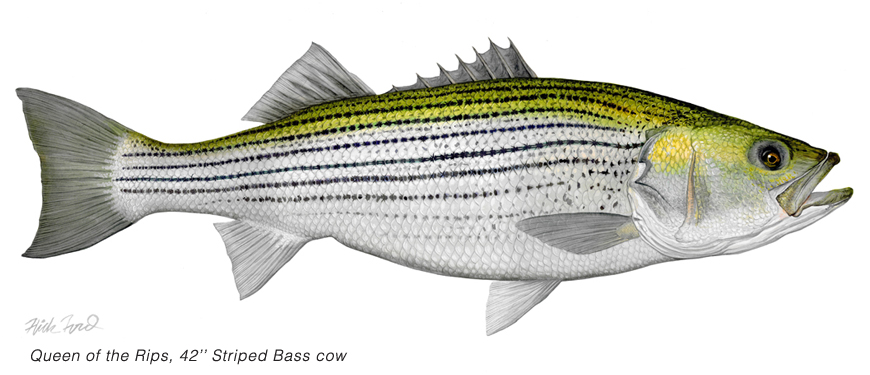 4 x 6 inch Print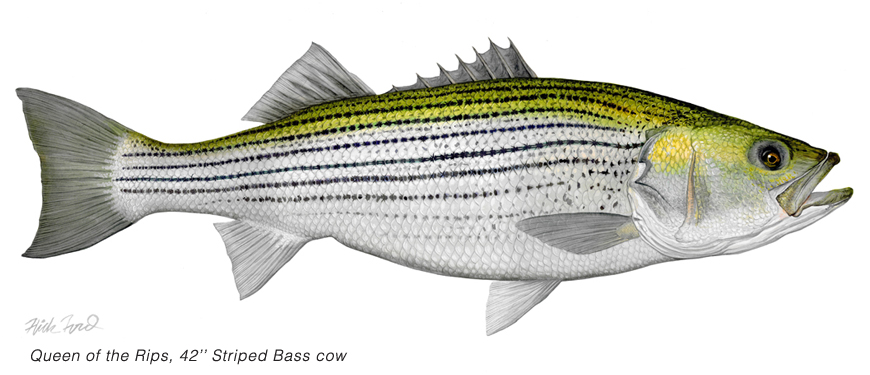 11 x 18 inch Limited Print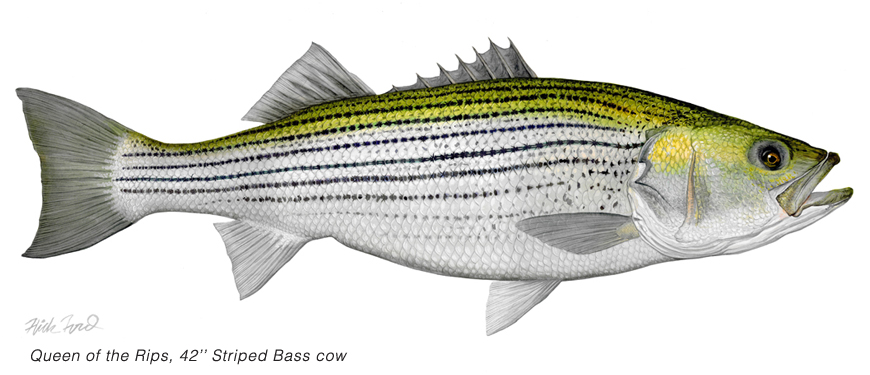 48 x 22 Limited Edition Giclee
Flick Ford's Brief Biography
Born and raised in Westchester County, New York, Flick Ford is an avid sports fisherman, now living and working in Rensselaer County, NY. He is represented by established galleries on the East Coast and has recently exhibited a one person show at George Whipple IV's art space for Putnam Preserve in Cold Spring, NY and at the esteemed Drexel University's Academy of Natural Sciences in PA.