Charlestown is uniquely positioned to offer a good day of bird watching in South County, Rhode Island. The grass meadows and woods and the shoreline provide abundant and safe nesting places for varieties of species. Ornithologists and amateur bird watchers (a.k.a. citizen scientists) from all over New England travel here to catch seeing birds and/or "to dip." A past recent record holder for birding in the state resides also in Charlestown (317+) and has been even spotted purchasing a Sibley bird book at Books on the Pond.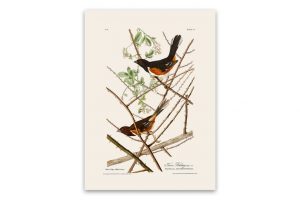 Citizen scientists and ornithologists alike may visit the nationally protected nature sanctuary at Trustom Pond (the only undeveloped lagoon in South County, Rhode Island). No dogs are allowed. This policy is strictly enforced by members of the Charlestown Land Trust. Absolutely no exceptions. These trails are finely mowed into tall grassy meadows and edge the ocean. Platforms are built around the pond for bird watching with binoculars and taking pictures of our fine feathered friends. Parking is available in a lower and upper lot.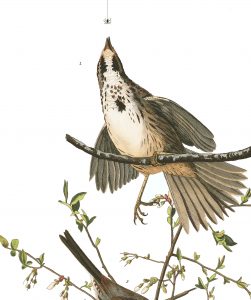 Bird watchers keen on observing and listening to ocean birds may visit Moonstone Beach in Matunuck in South Kingstown, Rhode Island. Parking is allowed October-April. The state Department of Environmental Management is charged with protecting the endangered piping plover. This receding rocky beach is exclusively reserved for this seabird that make the shoreline its home. Loons, ducks and other bird species enjoy the plovers' protection.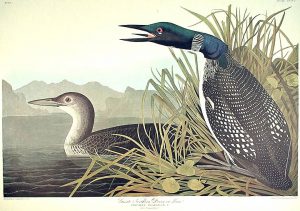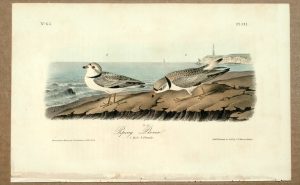 People and dogs are discouraged from walking the shoreline with fences all the way into the water but there is a dirt road and path for bird watching through the beach roses, cat tails and other spectacular flora and fauna that make Moonstone a must visit for serious bird watchers. Parking is verboten but for local permit holders but bikes are allowed into Moonstone Beach Road. Off season is easier and parking is allowed October-April. With our longer summers, October is a fine month for visiting South County.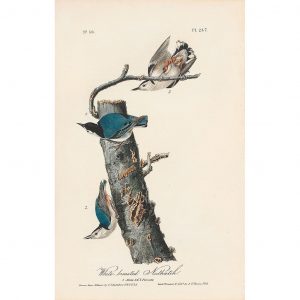 Books on the Pond's Art & Writing Center, located off of Exit 1 North, is an ideal place to meet up with fellow birders before or after a day of scouting in the fields or on the ocean and trading stories. Birdwatchers can take the next level of their citizen scientist avocation by subscribing to the app "NestWatch" on their mobile phones and/or taking part in the Audubon Society's Annual Christmas Bird Count (started in 1900).
BoP's Charlestown café patio is located between the Fiction and Nonfiction Bookstores which are housed in small barns. It is growing its hand picked selection of bird books with the many experienced and budding ornithologists as well as hobbyists who shop here. The patio offers an excellent place to meet up before or after a birdwatching experience.
Please add your thoughts to this story here