"I've lived in Rhode Island for 10 years and this was such a cool way to get a new perspective and find more things to do."
Author: Robert Curley
Publisher: Reedy Press, Missouri, 2019
The things you never knew you could do here disprove that Rhode Island is the smallest state in the Union.
Del's Lemonade and Quonnie Sirens – the best oysters ever – will accompany a pleasant summer's evening with author Robert Gurley as we explore options for adventure in our backyard.
Purchase Tickets
Please put in your number of attendees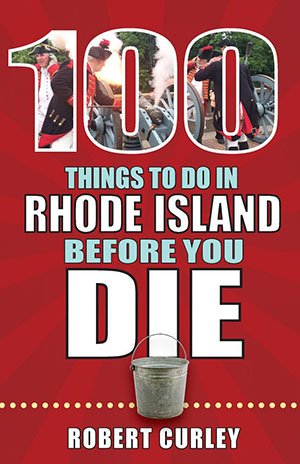 Notice
: Function the_widget was called
incorrectly
. Widgets need to be registered using
register_widget()
, before they can be displayed. Please see
Debugging in WordPress
for more information. (This message was added in version 4.9.0.) in
/var/www/wp-includes/functions.php
on line
5835
Stay Updated on New Events at Books On The Pond