How does one become a modern day illustrator of fish? And why are these prints important to our eco system?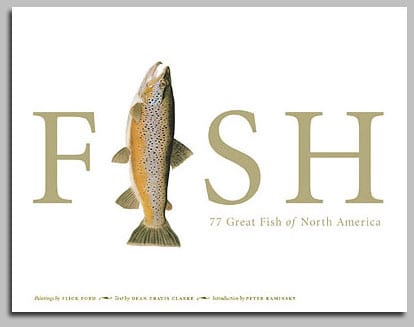 Please join us on Saturday, July 31 to find out. Introduction by Captain Ed Everich, captains the tug out of New London, CT.
"Flick Ford's pictures, though realistic, have a certain spiritual quality. His drawings are informed by the spirit of the angler.. of fish as I have dreamed them. What Flick has captured so clearly, yet so subtly is that we experience these creatures as if they had personalities."  – Peter Kaminsky, The New York Times
After Ford's exhibition in 2015 at the Academy of Natural Science in Philadelphia, his taxonomic plates published by Greenwich Workshop Press Books (division of Workman Publishing) became extremely popular. In the tradition of  American James John Audubon and David Allen Sibley, Flick's "parlor conversation starters" will be on view and discussed. What makes a distinct illustration of the striped bass? lobster? What can one learn from illustrations of fish about our natural habitats?
R A F F L E
Ticket holders will be eligible to a win an out of print coffee table book of Flick Ford's "77 Great Fish of North America" illustrations, bait tips, tales, recipes, map distributions of species, and excerpts of great literature on fish. $75 value
Purchase Tickets
Please put in your number of attendees

Notice
: Function the_widget was called
incorrectly
. Widgets need to be registered using
register_widget()
, before they can be displayed. Please see
Debugging in WordPress
for more information. (This message was added in version 4.9.0.) in
/var/www/wp-includes/functions.php
on line
5835
Stay Updated on New Events at Books On The Pond